With a location right next to Zion National Park, St. George offers some of the most scenic views in the country. But living in this hot and dry desert land comes with a price. And it's associated with your energy bill. With an average temperature ranging from 31-101 degrees, trying to keep your home or business at a comfortable temperature year round can be a difficult task with these kind of fluctuations. Fortunately window film offers a solution for improving the energy efficiency of your St. George home or commercial building. Our window films can dramatically reduce your heating and cooling costs, potentially providing you with a full ROI in less than two years.
A Wide Range of Window Film Options for St. George Homes and Businesses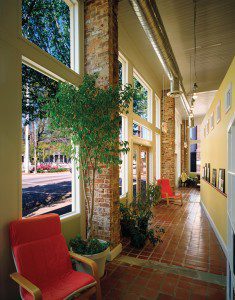 Window film offers incredible aesthetic and practical benefits for St. George home and business owners. At Window Film Salt Lake City, we carry a wide variety of window tinting products. We'll work with you to determine what window film is right for meeting your needs during your comprehensive onsite consultation. Some of our different options include:
Energy saving: Energy saving window film can turn your home or business into an energy efficient, eco friendly environment. It dramatically improves the insulation of the glass surfaces in your building, preventing heat loss in the winter and controlling heat gain in the summer.
Glare reduction: Block out unwanted glare in your home or office with glare reduction window film. Glare reduction window film helps to make viewing computer, tv, or tablet screens more comfortable easier to read.
Decorative and branding: Enhance the aesthetic appearance of your home or business with decorative window film. Decorative and branding film can help you advertise your promotions and specials or creating an intriguing appearance for your interior space.
Privacy: Create private spaces in your building with privacy window film. Window film can help you design your private meeting room, conference area, or personal office to create a more professional environment.
Safety and security: Protect your building from a worst case scenario with safety and security window film. Our security films can defend against even the most serious situations, including break ins, bomb blasts, gunfire, and natural disasters.
Install Window Film Today
Make the change that your home or business needs. Improve the design and efficiency of your residential or commercial building in St. George by calling Window Film Salt Lake City today to schedule an appointment. We look forward to working with you on your upcoming project!