When it comes to today's wide array of commercial window film, Salt Lake City businesses are in luck. We have products that can meet a wide variety of challenges, help to advertise your business, or even save you money. Let's take a look at the main types of window film Salt Lake City businesses might need or want.
1. Energy efficiency window film is our biggest, most popular seller. And with good reason. It can take off a hefty chunk of your heating and cooling bills. It not only blocks heat gain from the sun all summer, it also blocks the UV rays that will fade your business's furnishings and make them look shabby and worn before their time. It also blocks heat loss during the winter, ensuring that the heat your furnace generates stays inside where it belongs. By blocking heat gain all summer, your AC has less work to do to keep the premises cool. By blocking heat loss all winter, your furnace also has less work to do. The result: you save money on energy bills.
2. Security or loss prevention window film is an excellent addition to any security system. This product bonds to the window and prevents them from shattering all over the ground if a burglar or vandal tries to get in by smashing the windows.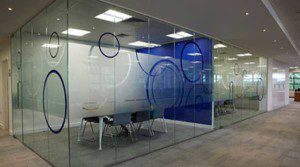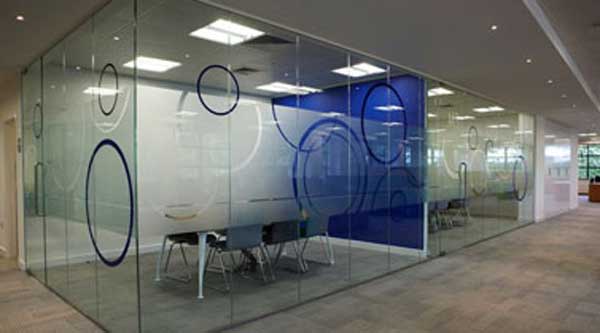 3. Privacy window film can also add style. It can have the appearance of frosted glass that lets through light but not prying eyes. Or it can have a chic, mirrored appearance on the outside, but not block the view from the inside. With this window film, Salt Lake City storefront businesses that want a bit more privacy can have it in a fast, affordable fashion.
4. Decorative window film can amp up the style of your commercial space in an instant. It comes in colors, patterns, and various finishes. And this product can also be customized for a business with any name, logo, message, or other artwork you provide to us. It's terrific to advertise a change in management or a sale. Decorative window films allow you to take advantage of those big windows to get your message across and catch the eyes of passersby.
5. Anti graffiti window film, Salt Lake City business owners will be pleased to hear, is a quick solution to graffiti on your glass. Remove the film, the graffiti goes with it.
Which is the right window film for your Salt Lake City business? We offer a full line of the top-performing commercial window films on the market. Please give us a call with any questions or to receive a quote for window film installation.