Window film can provide a wide variety of benefits to residents and businesses of beautiful Park City UT. Let's take a look, and see which one might be the best possible choice for your home or business.
1. With energy saving window film, Park City homes and businesses can find an affordable way to cut down on heating and cooling bills, year after year. Once this high-performance product is installed to the inside of your windows, it will prevent heat loss in the winter, keeping your home or office warmer with less output from your furnace. This product also will block ninety nine percent of the sun's damaging UV rays, which will keep your interiors from fading and save you money on replacement furnishings.
2. With glare reduction window film, Park City homes and businesses can cut the sun's glare coming through their windows. This is a perfect choice for businesses that require employees to work on computer screens. Save your employees or yourself from the eyestrain and frustration that comes from not being able to properly see your TV screen, your laptop screen, your tablet or phone screen. Great for homeowners who don't want to have to close the drapes, too.
3. With privacy window film, Park City businesses can add both style and privacy, which is great for main street type businesses with large plate glass windows, who would like some privacy from street traffic, while still letting in the light. Great for glass doors too. Available in a mirrored finish to give your building exterior a chic modern look, and various other finishes.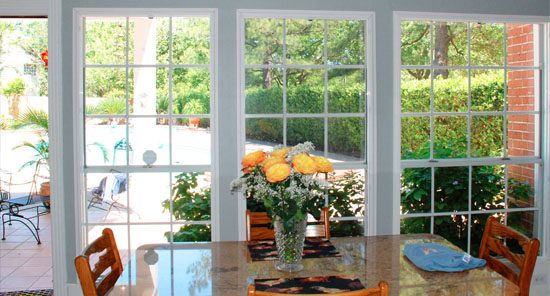 4. With decorative window film, Park City businesses can add a pop of color, pattern, texture, or style to any glass surface: a window, door, glass partition, or wall. Decorative window film can look like etched glass, frosted glass, colored glass, even stained glass. Give your premises an instant style upgrade with decorative window film. Or, it can be customized with any message you like, as advertising in your business's front window or door.
5. With security window film, Park City homes and businesses can add extra security to their glass windows. This product will hold the glass firmly in place in the window, should someone smash it. The vandal will not be able to enter through the windows and there will be no horrible mess of glass to clean up.
If you are interested in more information about any type of window tinting or window film, Park City or the surrounding towns, please contact us at Window Film Salt Lake City today. We're always happy to answer any questions and offer a quote for a window film job.