When it comes to window film, Provo customers want the best products, the best installation, and the best customer service. And why shouldn't they?
Here at Window Film Salt Lake City, we have a decade of experience in the window film business. We are proud to offer the top three lines of window film available anywhere in the world today:
Llumar, the innovative producer of anti-graffiti window film, loss prevention window film, bomb-blast window film, and a full line of stunning decorative window films
Vista, the world's leader in residential window films for high-end projects
Enerlogic, whose incredible low-E glass film technology has literally revolutionized the energy efficiency window film market
Along with offering the top product lines, our installers are specially trained and highly experienced in the various types of window films and their installation techniques and best practices. When it comes to window film, Provo citizens know that the installation is as important as the product. There should not be any bubbling or wrinkling in the finished installation. There should be no loose corners, not scratches or scrapes. Just a clean, flat window.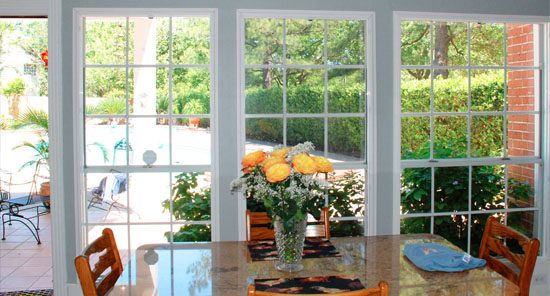 With energy saving window film, Provo clients can save money year round on their heating and cooling bills.
With UV protectant window film, Provo residents can block the damaging UVA and UVB rays from the sun, the rays that cause fading of your furnishings.
With privacy window film, Provo customers can block prying eyes in any window, anywhere, including store front or any other kind of windows, glass walls, glass doors, or glass partition.
With decorative window film, Provo homeowners and business owners can add an instant pop of color or a style upgrade, add some privacy, and even have the look of expensive etched glass, painted glass, or even stained glass.
With security and loss prevention window film, Provo homes and businesses can rest assured that criminals will be unable to break into their premises by shattering a glass window or door.
And with anti-bomb blast windows film, Provo government institutions can add another layer of protection to the security already in place, and ensure that no shattered glass will become a potentially deadly flying projectile.
So as you can see, there are a wide variety of different window films that Provo homeowners and business owners might find advantageous. Which product is right for your needs? If you are in the market for any type of window film, or if you need more information, we invite you to give us a call today. We'd be happy to answer all your questions and give you a quote for a job.