With residential window film, Salt Lake City homeowners can receive a wide array of different benefits. This might make choosing the perfect window film for your needs a bit complicated, but we are here to help.
At Window Film Salt Lake City, we have over a decade in the window film/window tinting industry. We offer the top quality, top performance films from the leaders in the field, including Llumar, Vista, and Enerlogic. Let's see what these different window films have to offer a homeowner in Salt Lake.
Let's start with our most popular type of residential window film in Salt Lake City. That would be energy efficiency window film. This outstanding product has been shown to save homeowners up to fifty percent off heating and cooling bills over a year's time. And because it is a passive, maintenance free product, the savings will keep on coming, year after year. Energy efficiency window film is installed to the interior of your existing window panes. Once applied, it forms a molecular bond with the glass. In the summer, it blocks a significant amount of the sun's heat gain that makes your interiors so hot and unbearable. By keeping the rooms cooler, your air conditioner has much less work to do to keep you comfortable in your home.
Many of our clients report no longer running their AC at all!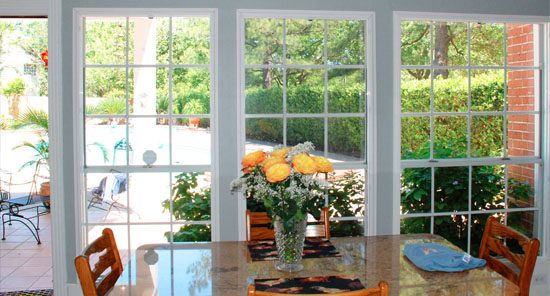 In the winter, this same energy saving residential window film, Salt Lake City clients tell us, keeps them cozier and warmer by preventing heat loss through the glass. They cut down on heating bills in this way, because their furnaces need less output to keep the home to temperature.
Another popular type of residential window film in Salt Lake City is security window film. This product is infused with a heavy duty polyester mesh, virtually imperceptible to the human eye. But once installed, security window film will make your windows much more shatter resistant, thwarting burglars, vandals, home invasion types, and even flying softballs and falling tree branches. With security residential window film, Salt Lake City residents sleep easier at night, knowing that even if somehow the window does shatter, the glass will be held safely in place in the frame by the film.
Other types of residential window film Salt Lake City residents have been enjoying include privacy window film, decorative window film, and glare reduction window film. For more information about any of these window film products, or a quote for a window film job, we hope you will contact us at Window Film Salt Lake City today. We're always pleased to answer any questions and advise you on which is the best window film product for your particular needs.