Window Tinting for Any Space
At Window Film Salt Lake City we offer custom window film solutions to suit the needs of each and every one of our unique clients. So whether you are a business owner, a home owner, an interior designer, or a contractor, we are here to help you choose the right window film for your individual needs. To learn about our specific recommendations for each type of space, please check out our residential and commercial pages under the Window Film heading in the menu bar above.
Residential Window Tinting
We love helping families improve their quality of life with a simple window film upgrade. If you are a homeowner looking to save some money each year on your energy bills and do your small part to help save the planet we call home, then we recommend an energy saving window tinting or film installation. Energy saving window films can be tinted for added privacy, style, and shade. These films are relatively inexpensive for a small space such as a private residence, and our customers see, on average, a reduction in their energy bills by around 60% annually. That's some serious savings!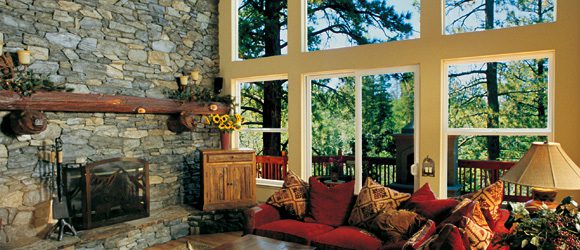 For families with very young children and pets, we often will recommend security window film solutions. Broken windows are unpredictable and can be caused by anything from a hail storm, to a missed shot on goal in a game of backyard soccer, to a robbery. Fallen glass shards can be extremely hazardous, especially to young children and animals. To help mitigate the damage from any of the aforementioned situations, we offer safety and security window film solutions that prevent windows from fracturing on impact.
Remember that no matter which window film product you choose, nearly all of our films also serve to defend you family and valuables from harmful UV radiation. UV radiation is only minimally deterred by normal windows glass, and is one of the leading causes of skin cancer. UV light also fades floors and furniture over time, and can even damage electronics. Thankfully, whether you choose energy savings or security widow film, your home and loved ones will be protected from that damaging effects of UV radiation exposure.
Commercial Window Tinting

From a massive corporate headquarters in a downtown skyscraper, to a family owned restaurant to an elementary school, window film can greatly benefit any type of commercial space. No matter if you are constructing a new space for your business, or looking to improve and existing structure, we offer large and small scale window film solutions that are right for you. Looking to add some serious style to your office or to improve your curb appeal and brand recognition?
Decorative window film is a great alternative to expensive frosted glass, and can be customized to perfectly fit you business's unique aesthetic. Set your restaurant apart from the competition, or speak volumes about your retail offerings with custom decorative window film appliqués. Our hotel, airport, and medical clients often use frosted decorative film in interior applications such as room dividers and glass door accents. And of course, what better way to make your conference room the star of your office building than a beautiful window film decoration?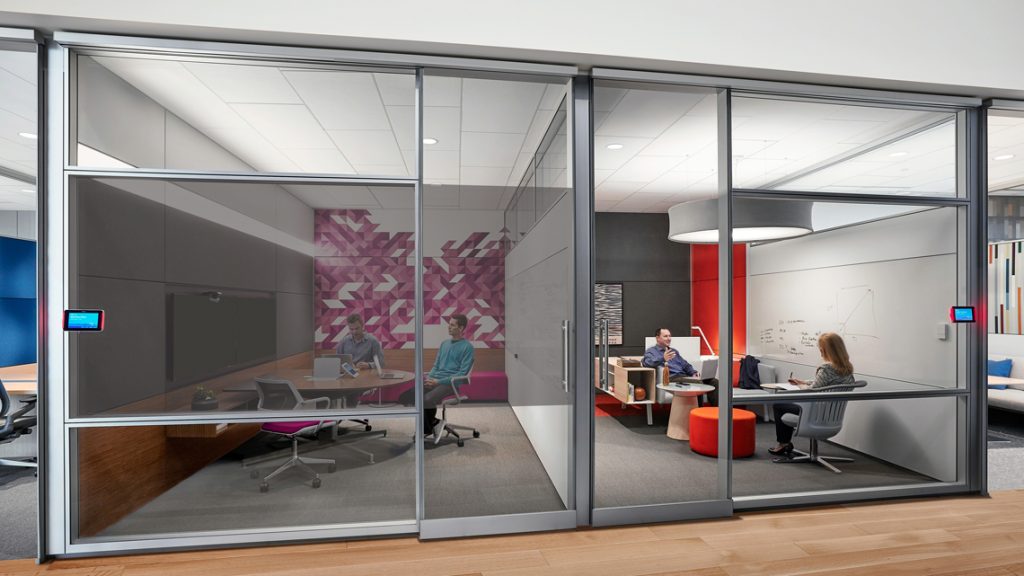 For businesses, especially those with ground level retail spaces or large floor to ceiling windows, we recommend security window films. These films prevent glass from shattering on impact, deterring potential thieves and protecting valuable persons and products from the dangers of broken glass. We also cary anti-graffiti window film, which we recommend for hotels, restaurants, retail spaces, and office buildings, especially those in the downtown area. This film is installed on the outside of ground floor windows and is easily removed and replaced if vandals target your building. This can save you thousands in costly window cleanings and replacements.
Energy bills for heating and cooling in large commercial spaces can add large costs to already large operations expenses. For business owners large and small, we recommend energy saving window films and tints. These films work by insulating your windows and preventing exterior air from leaking in, and interior air from escaping. Energy saving window films come in tinted and non-tinted, so you can choose to upgrade your windows with a tinted look that creates a beautiful, uniform exterior appearance and increases shade and privacy for employees and customers.
Contact Us Today!
Contact Window Film Salt Lake City to request a quote on your next window film project!