3M Window Film For Commercial Applications

Whether you are thinking about window film as a means to keeping your commercial building's tenants happy or simply want to make your commercial investment more profitable, 3M window film is the perfect choice for your Salt Lake City commercial windows. Available in many different series of films, to solve myriads of issues relating to windows, 3M is a solution for nearly any business or building.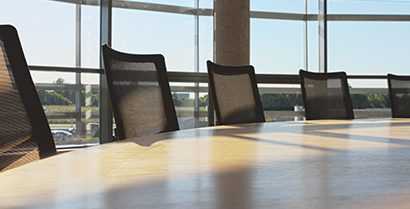 3M Window Film For Increased Safety And Security

3M safety and security films are some of the most durable films industry-wide. Both powerful and refined, 3M protective window films are engineered to protect people and property. They offer protection from accidents, natural disasters, break and entry, bomb blasts and flying glass fragments (which are shown to do the most damage to humans).
3M Window Film To Reduce Energy Costs

3M manufacturers many films to save your commercial space money on what are often high utility bills associated with commercial spaces. Not only will your building save a significant year round but these amazing films also reduce carbon emissions and could help qualify you for LEED tax credits.
3M Window Film For Enhanced Decor + Privacy

Privacy solutions for commercial settings are both direly needed and incredibly expensive. However, 3M window film for privacy applications is a cost-effective solution for your Salt Lake City office or business. Beyond being stunning, it costs only a fraction of etched, cut or sandblasted glass. 3M custom films also make for amazing branding solutions for applications on glass windows and doors too.
3M Window Film For SLC Homes

When you want to live your life in comfort in every room at any time of day in your Salt Lake City home, applying 3M is the way to go. Not only modern in appearance but perfectly clear or obscuring to your personal tastes, 3M window films have the power to do everything from saving you money to insulating your home.
3M Window Film To Eliminate Hot And Cold Spots

By reflecting and dispersing heat back into the rooms you love but sometimes avoid because of hot and cold spots, 3M window regulates the temperatures house-wide. Stay warmer in the winter and cooler in the summer and save money on energy costs with the incredible insulating properties of 3M window film.
3M Window Film To Reduce Glare

Glare through windows makes comfort in your Salt Lake City home a hard thing to come by. If you are dealing with glare issues, any number of 3M™ Window Films for solar control are right for you. They control excessive light, day in and day out, all year round, so you can enjoy your favorite rooms free of glare and the resulting discomfort.
3M Window Film To Block Harmful UV Rays

3M window film allows you to filter the light shining through your Salt Lake City home's windows. Meaning you get the natural light you love but stay protected by a film that blocks up to 99% of harmful UV rays. Keep your skin and eyes safe from cancers and your furnishings from fading when you choose 3M window film for your Salt Lake City home.