Window Film for Salt Lake City Homes
Window Film Salt Lake City is pleased to bring their top-performing line of window films to the residents of Utah, the beehive state. For those who are not yet familiar with window tinting, also known as window films, these are completely different products than the window tint you might have in your car. That product only cuts glare. Our window films meet a wide variety of needs.
1. Energy efficiency window film: this saves customers money on their heating and cooling bills by preventing heat loss through the windows in the winter, and blocking heat gain from the sun in the summer. Perfect for any home or business owner from Wendover to Park City who is looking for a "green" and affordable way of cutting down energy costs.
2. Security/loss prevention window film: Once installed, this unbreakable film will prevent a burglar, vandal, home invasionist, or any other criminal from entering your premises via the windows or glass doors. A perfect adjunct to any other security system for both home and commercial spaces.
3. Privacy window film: perfect for Main Street businesses that would like a bit more privacy, or the entryways of homes. It can appear to be frosted or mirrored glass, or even mimic the glamorous appearance of stained glass.
4. Decorative window film: this product comes in a variety of colors, patterns, and styles, and it can give an instant décor upgrade to any space for a truly affordable price. For storefronts and offices, it can be customized to include any name, logo, or advertising message, making it a terrific choice for a store or mall having a sale.
5. Bomb-blast window film: as the name implies, this will keep a window from shattering even with the force of an explosion. It prevents your windows from turning into flying, deadly projectiles and is perfect for government and municipal buildings needing extra security.
6. Anti-graffiti window film: peel it away and take the graffiti with it, no fuss, no bother. Then have it reinstalled. An affordable, time-saving solution to any city's graffiti problems.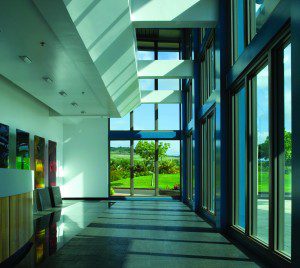 Top Quality Window Films for Utah's Residents
Here at Window Film Salt Lake City, we are proud to offer the highest quality window films available today from industry leaders Llumar, Vista, and Enerlogic.
Not sure which type of window film best meets your needs? We are happy to answer any questions you might have. Customer satisfaction is our highest priority at all times. To that end, we use the top quality products and highly experienced window film installers, ensuring you of the perfect product, installed perfectly. For window film, this means a secure bond with the glass and no bubbling, wrinkling, or peeling.