Drywired Liquid Nanotint Products
Drywired Liquid Nanontint® is a Revolutionary Approach to Energy Savings in Salt Lake City

Say goodbye to high monthly electricity bills and meet Drywired Liquid Nanotint®, an innovative solution to reducing energy costs. Liquid Nanotint is a thermal insulation coating that's applied directly to glass surfaces to increase occupant comfort and conserve energy. And it boasts a minimum lifetime of at least ten years, leaving traditional window tinting products in the dust of the past. Improve your Salt Lake City home or business the smart way with Liquid Nanotint.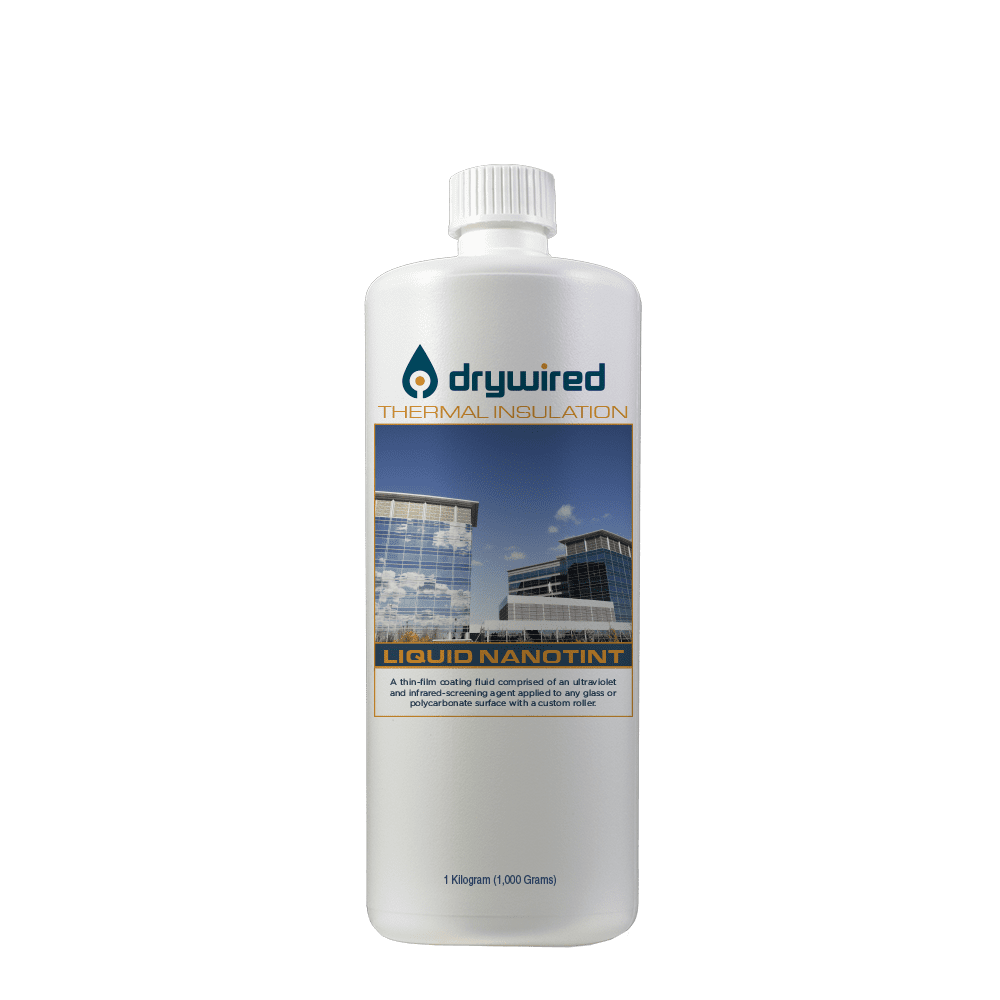 How Energy Efficient is Your Building?

If your electrical bill seems unusually high every month, it's very possible that your building isn't insulated well enough. In fact, almost half of the buildings in the United States have uninsulated single pane windows, which are very low in energy efficiency. Windows are responsible for over a quarter of heat transfer in building structures, which means that you could be wasting tons of money on energy loss.
A Cost Effective Solution to Energy Loss
Liquid Nanotint works to make your building more energy efficient by using nanoparticles to reduce radiant and conductive heat. This regulates the temperature of your building to create a comfortable indoor environment throughout all four seasons of the year. In addition, it maximizes the efficiency of your heating and cooling system, which helps reduce electrical costs. And since Nanotint is applied just like paint, it doesn't involve any expensive renovations or structural changes.
How It Works

Nanotint is a liquid, self-leveling substance that bonds directly to glass and polycarbonate surfaces to improve the energy efficiency of your home or business. It does this by using a combination of solvent borne metal oxide particles and an inorganic adhesive binder to create a 10 micron thick coat that adds an extra level of insulation to glass doors and windows. Liquid Nanotint is scientifically proven to be able to:
Block out 100% of harmful UV rays
Block out up to 95% of infrared light
Maintain up to 78% of visible light transmission
Put an End to High Electrical Costs with Liquid Nanotint for Your Salt Lake City Home or Business
Transform your home or business into an energy efficient space with Liquid Nanotint. Call Window Film Salt Lake City to schedule installation services today.