When it comes to office window film, you have several options. Energy saving window film can save you money on your energy costs by blocking heat during the summer and insulating your windows during the winter. If your interested in giving your office a new look, but don't want the expensive renovation costs, decorative window film can help. If your office could benefit from added privacy but you don't want to completely block all the natural light, privacy window film is the perfect solution.
If your office is located in an area with a high crime rate, loss prevention window film could be the solution your office is looking for. If you are concerned about security for your windows and want to take it to the next level, bomb blast window film can give your windows the added security your looking for. This type of window film is designed to stop your windows from turning into shrapnel in the event of an explosion.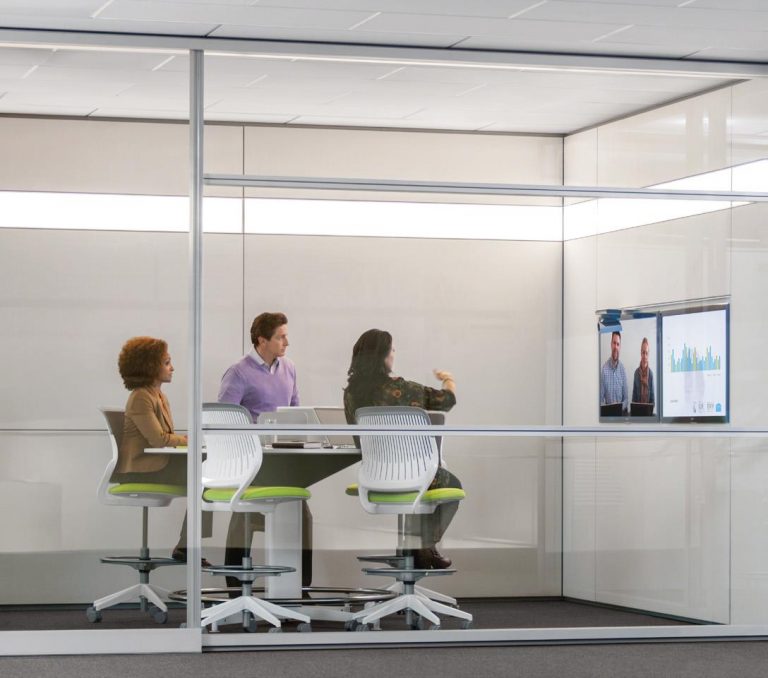 Office buildings are often built with large open windows that let in light, but also let in heat during the summer and warm air out during the winter. Energy savings window film can help save your office building money on its energy costs. Window film also offers other benefits like privacy and UV protection. If you would like to learn more, look at our commercial case studies. Window film is a solid investment that can show returns within 3 years after installation.
If you are concerned about prolonging the life of your office floors and furniture from the fading effects of the sun, UV protective window film can help. This type of window film can slow the effects of fading and block 99% of the suns UV rays that cause fading. In addition to protecting your floors and furnishings, window film can also protect your eyes and skin from the damaging effects of the sun. When you add the economical price, window film becomes the perfect solution for your office.
OFFICE WINDOW FILM SOLUTIONS

~ A busy ophthalmologist with a practice in New Jersey realized that the sun was damaging his patients eyes. Since his office windows let in so much light, he made the decision to install UV protective window film to protect his patients and staff from further damage. This ophthalmologists office was able to block 99% of the suns harmful UV rays after installing window film.
To read more about this case study, click here.
~ After moving their headquarters to Pensacola Florida, Gulf Power Companies had a problem with glare from a neighboring lake. The glare was so bad they had to install anti glare screens on all of the computers. They decided to install Vista's UVShield window film to prevent fix this problem. After installing window film, they were able to remove the anti glare screens and also enjoyed the benefits of fade protection as well.
Read more about this case study by, clicking here.