CAN YOU BENEFIT FROM SECURITY WINDOW FILM ?

Security window film makes it easy to secure your home or business.
After installing security window film, your windows will be protected by a polyester material that is nearly unbreakable.During attempted break ins, your glass will hold together instead of shattering all over your floors. This will discourage break ins and make sure there is no messy and dangerous glass fragments to clean up.
If your interested in adding some privacy to your home as well as security, we can help with that as well. Security film is available in darker tinted versions that can add privacy to your home windows.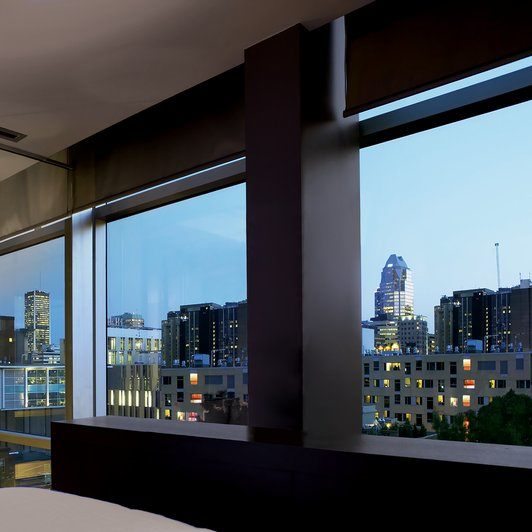 REASONS FOR RESIDENTIAL SECURITY FILM

If you own a home with windows near the ground floor, security window film can give you the peace of mind that your home is protected. Windows that are located at or near ground level are easily accessible to burglars making them a prime target for break ins. Below are some other reasons for installing security window film:
Your home is located in an area with a high rate of crime.
You own a vacation home that isn't occupied all year round.
You are a frequent traveler and your home is vacant for extended periods of time.
Your home is located in a neighborhood that is attractive to burglars.
Adding security window film to a home that already has an existing security system is the next step in making sure your home is secure. This will give you the added peace of mind, knowing that even a rock or brick directed at your windows won't break through.
SALT LAKE CITY WINDOW FILM EXPERTS

Security window film is an economical investment that can protect your home from break ins. Other benefits of security window film include energy efficiency and possible lower insurance premiums.
If you have questions regarding security window film, or if you would like to schedule an onsite consultation to discuss your security window film options, contact us today!